Söta Sälta, en duo avec Elsa Birgé. Extraits du concert-spectacle "J'ai tué l'amour":
"Loki, pour ne pas perdre le nord" with and by Abbi Patrix and Linda Edsjö. Artisitc collaborations: Wilfried Wendling, Jean François Vrod, Agnes Limbos and Pascal Houbin. Co-produced by Compagnie du Cercle and La Muse en Circuit
Soundcloud pour le travail avec Abbi Patrix:
Other Gardens in concert, Copenhagen June 2015. With Randi Pontoppidan and Jennifer Dill
Other Gardens from Klaus Holsting on Vimeo.
"Inger" with Birgitte Lyregaard
Performing my song on Valérie Rouzeau's poem in the Printemps des Poètes opening evening in France Culture toghether with l'Arbre à Kiwi! April 2014

Interview from danish P2 broadcasted 7th of August 2011
Linda solo
Excerpt from Six Japanese Gardens by Kaija Saariaho Filmed in Copenhagen 2011
Jacob Druckman, Reflections on the Nature of Water: V.Profound
Eblis Alvarez: This is the house where we will live the rest of our lives.
With Magdalena Entell and Pernille Rømer, Doublebasses
Sven-David Sandström: The Last Fight
Linda Edsjö: Sufi
Inger
Hvis jeg står
Der er underligt anlagdte skygger

Pas de deux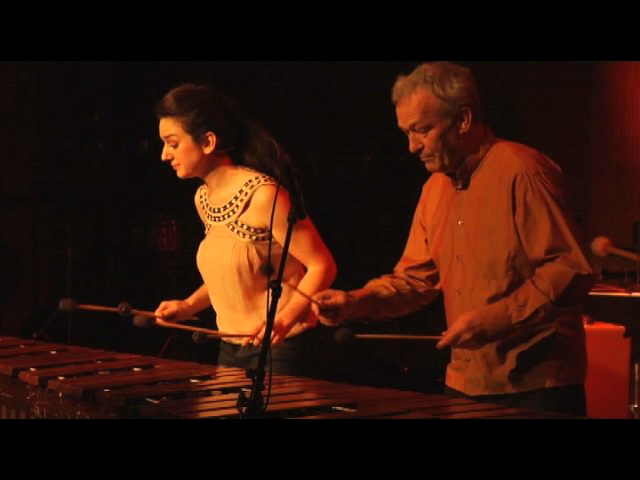 Extract of Desire, Abbi Patrix and Linda Edsjö
Extract of L'eau de jouvence, Abbi Patrix and Linda Edsjö: L'eau de Jouvence
LeLe
Eblis Alvarez:
Hola Felicidad
LeLe/E. Alvarez:
Univers 2
Univers 5
Susa
Linda Edsjö:        
Om varat
Du kan inte se
Snö
Christina Larsson: 
Casanova
Tesco Value
Czeslaw Mozil/Tesco Value:
Wheel of Progress
Speakers Corner