VIXA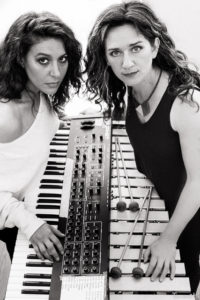 When you put an Israeli singer and a Swedish percussionist in the same room, funny things start to happen.
After ten years of friendship during which they each wandered the world, Yael Miller and I finally found ourselves in the same city, in Paris. The time has finally come for us to create a project together!
With a minimalist instrumentation of voice, vibraphone, analog synths, mini drumset and live electronics, they explore rock-electro-pop grooves and sounds that touch us. The lyrics, in English, French, or in our native languages, Hebrew and Swedish, evoke the little big things in life and question the political subjects that interpellate us.

—–
In this House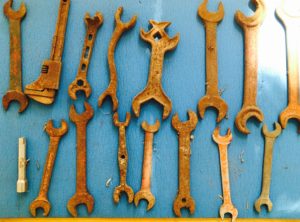 Solo performance for objects, electronics and voice.
Premiere in 2022
Conception, composition and performance by Linda Edsjö
Artistic collaboration / Wilfried Wendling
Scenography / Anna Edsjö
production cie Sillidill / Gommette Production
residencies at La Muse en Circuit and Anis Gras/Le Lieu de l'autre
=> dossier de presentation